How does Lowfoot work?
Connect your meter. Use our signup wizard to quickly and easily connect your Lowfoot account to your utility's smart meter account. We'll read your meter and calculate your personalized usage targets.
Understand your usage. Lowfoot's easy-to-read graphs and daily notifications help you learn about how you're using your energy.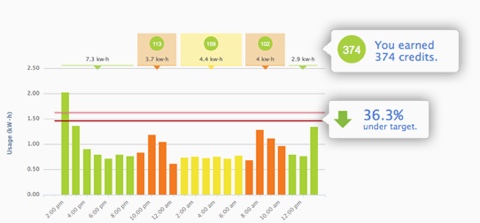 Manage your usage. We provide great resources, tips, and suggestions for helping you manage your usage to meet your targets.
Get rewarded! If you're with a partner energy provider and participate in our reduction programs, you'll earn Lowfoot Credits, which can be exchanged for rewards.
Secure, safe
Lowfoot uses 256 bit encryption to protect your data at all times while using Lowfoot. From sign-up to sign-in to sign-out, your entire Lowfoot session is encrypted. We use encryption of the same strength when reading your usage data.
This security is similar to, or stronger than, most banks or financial institutions. Your information is secure with Lowfoot.
Detailed privacy controls
Lowfoot puts our members' privacy first. Our patent-pending technology allows you to determine just how much you want to share.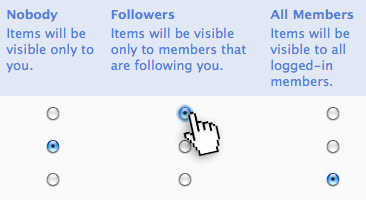 We hope you'll love Lowfoot, but if not, you can delete your account—and all your data—at any time.
Engage customers and mitigate peak energy prices Lowfoot helps mitigate wholesale energy spikes
Lowfoot's patent pending technology gives electricity providers access to the customer's peak power upon request. The system communicates with customers and delivers strategic energy reductions to help mitigate wholesale energy spikes.
Engage customers with insights about their smart meter usage
The interactive customer engagement tools provided by Lowfoot allow energy providers to offer a fully differentiated solution to better retain customers and lower service costs. The approach utilizes smart meter data and leverages the potential of social media.
There's a lot more you'll want to know
Contact us to learn more about Lowfoot. Email sales@lowfoot.com to talk to a Lowfoot representative today.
You've never raised money like this before!
That's right, this is really THAT unique, new and different; charitable organizations, employee groups, booster clubs, churches, schools and many other organizations can turn electricity energy management into cash for their fundraising programs.
Lowfoot Delivers the Power and the Cash
Using Lowfoot's patent pending technology, your organization's members can form teams of "Virtual Power Plants". As your members use less electricity, Lowfoot will aggregate the savings and turn that into cash. Lowfoot's unique data and member management tools allow your organization to quickly breathe new life into your organization's fundraising campaign. Plus, the environmental impact will enhance your claim as a good community citizen.